European Film Festival 2022
Thu
12
May'22 - Thu
26
May'22
The Projector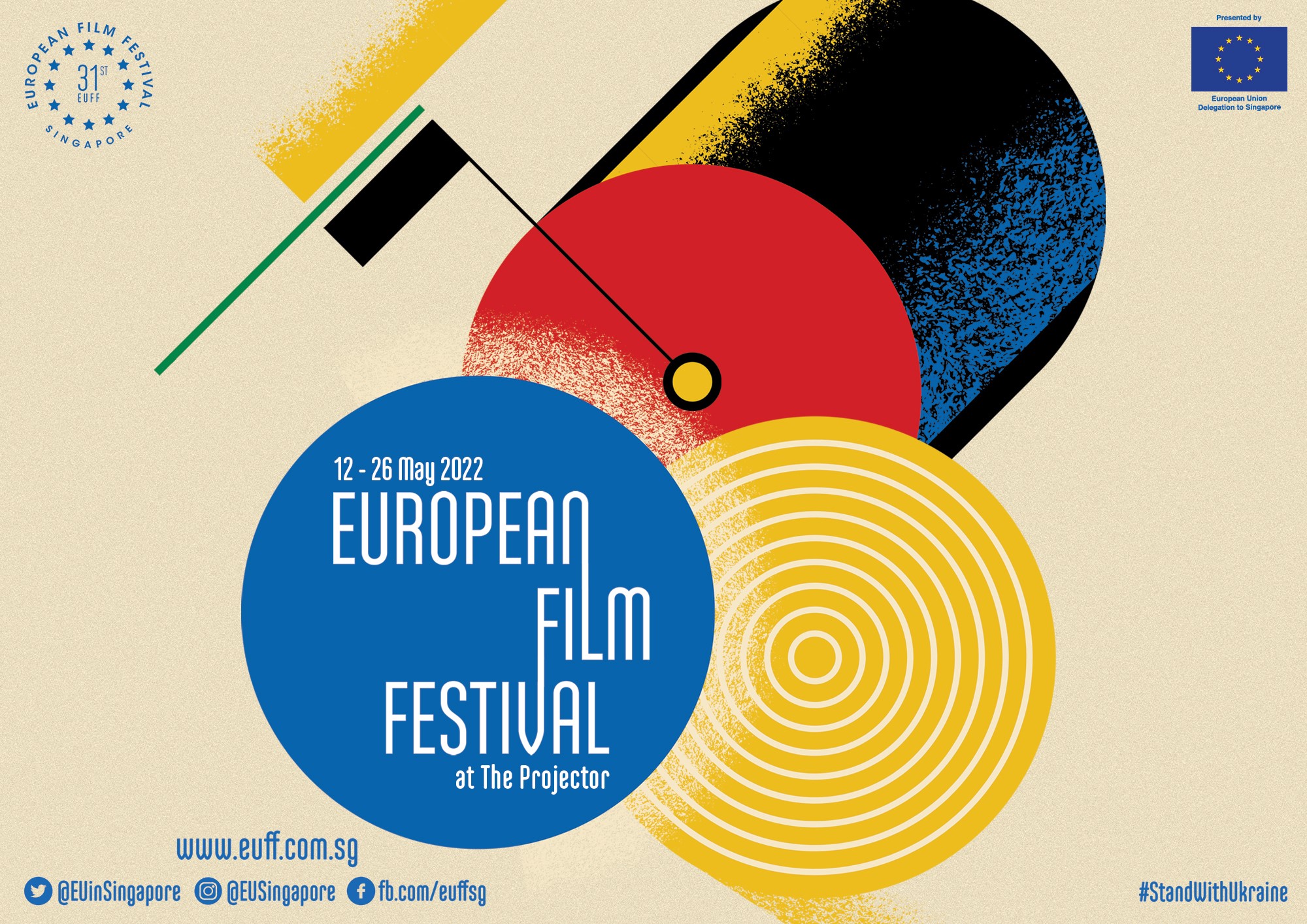 The much-anticipated European Film Festival (EUFF) is back to bring the best of European cinema to Singapore. From 12th to 26th May, watch a curated selection of 24 films from 23 European countries at The Projector!
Presented by the European Union Delegation to Singapore, EUFF shines the spotlight on contemporary European cinema. France is the Featured Country for this year's festival, closing with Lost Illusions on 26th May. The film won seven César Awards (2022).
Says Iwona Piórko, European Union Ambassador to Singapore: "Cinema reminds us of our humanity and demonstrates to us how our lives are interconnected. We present this year's EUFF in a difficult time. We stand in solidarity with Ukraine by opening the festival with the multiple award-winning Ukrainian film, Mother of Apostles. This movie, like several others on our programme, celebrates universal values of peace, freedom, and human dignity."
EUFF is an annual event that showcases recent European films, giving film-lovers in Singapore a taste of Europe's diversity and creativity. Films screened are critically acclaimed. Alongside the festival selection, EUFF also presents shorts by emerging Singapore filmmakers.
TICKETS
Tickets are available from $11.
Concessions apply for Students, Seniors, Domestic workers, SFS members, National Servicemen (NSF), Persons with Disabilities.
Get your tickets and more information about the European Film Festival 2022 here!
European Film Festival 2022
Date:

Thu

12

May'22 - Thu

26

May'22

Location:

The Projector